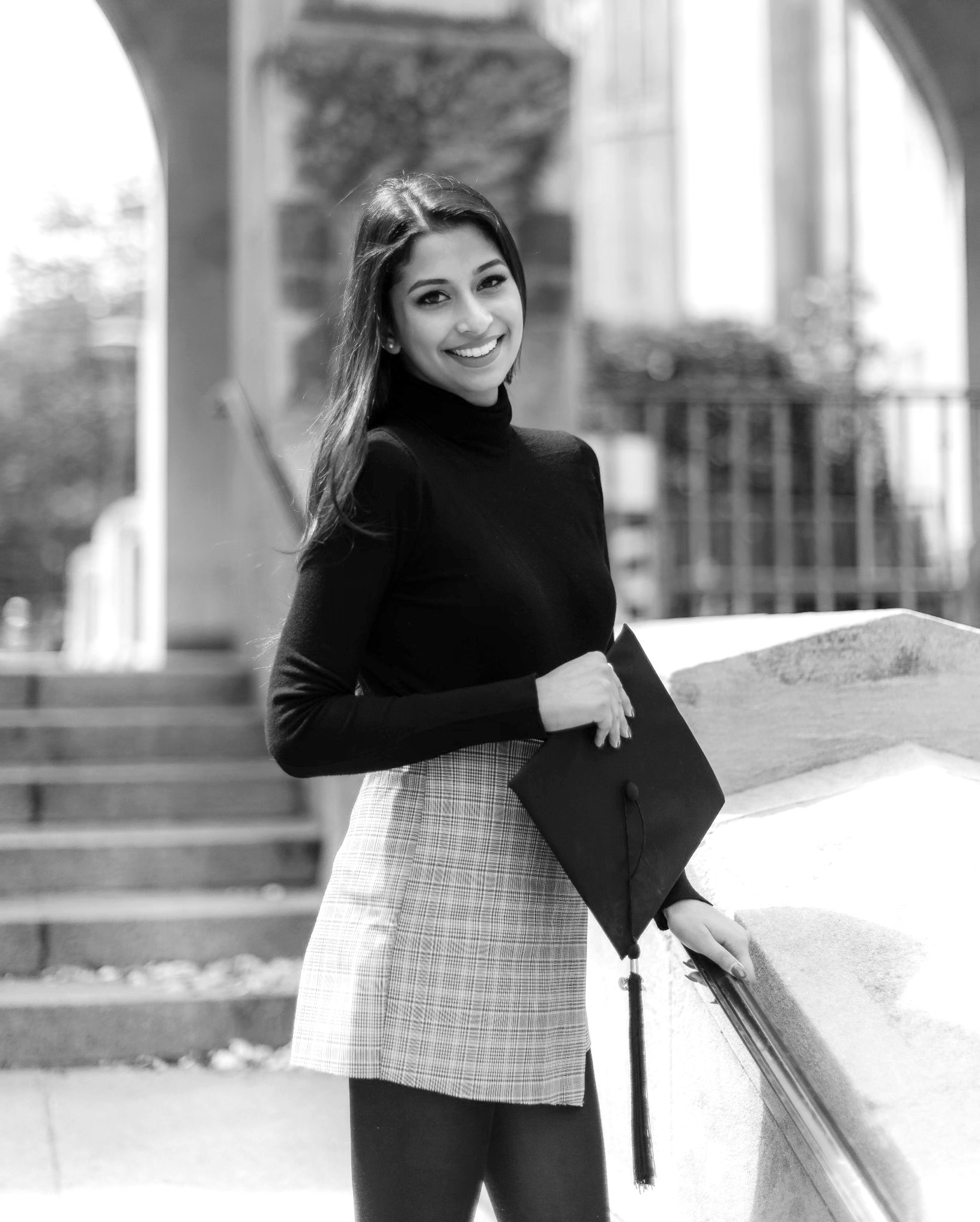 My name is Nikita Singh and I was born and raised in Fort Myers, Florida. I am currently working at Reebok HQ as an Apparel Graphic Design Apprentice. I recently graduated from Boston University's College of Fine Arts, where I studied Graphic Design. While I am passionate about editorial design and apparel graphics, I have always had a deep love for other media— paint, photography, and printmaking—and enjoy incorporating these aspects into my design work to create work that represents who I am as an artist. 
In 2015, I chose to attend Boston University's College of Fine arts where I started as a painting major. By chance I took a Graphic Design course and I really enjoyed creating work that served a functional purpose, and

had a clear relationship to everyday life. This made me realize I wanted to apply art in a more practical way, by using my love for different mediums as a way of communication. 

My immense passion for design and art is what makes me the person I am today. 
Graphic Design has opened so many avenues for me in life and I am extremely exited about what is next to come. Please feel free to contact me!